Fully licensed and insured, Hails Home Improvements is a company you can trust with your largest asset. We employ only the most professional and courteous contractors in the region.
Don't be afraid to give us a call. All estimates are free and done in a timely manner. All of our work is guaranteed to meet or exceed industry standards. If you see home improvement services not on the list below, please feel free to inquire about it. We handle most any home improvement task.
KITCHENS
BATHROOMS
FLOORING
BASEMENTS
PAINTING
DOORS
REPAIRS
ELECTRIC
PLUMBING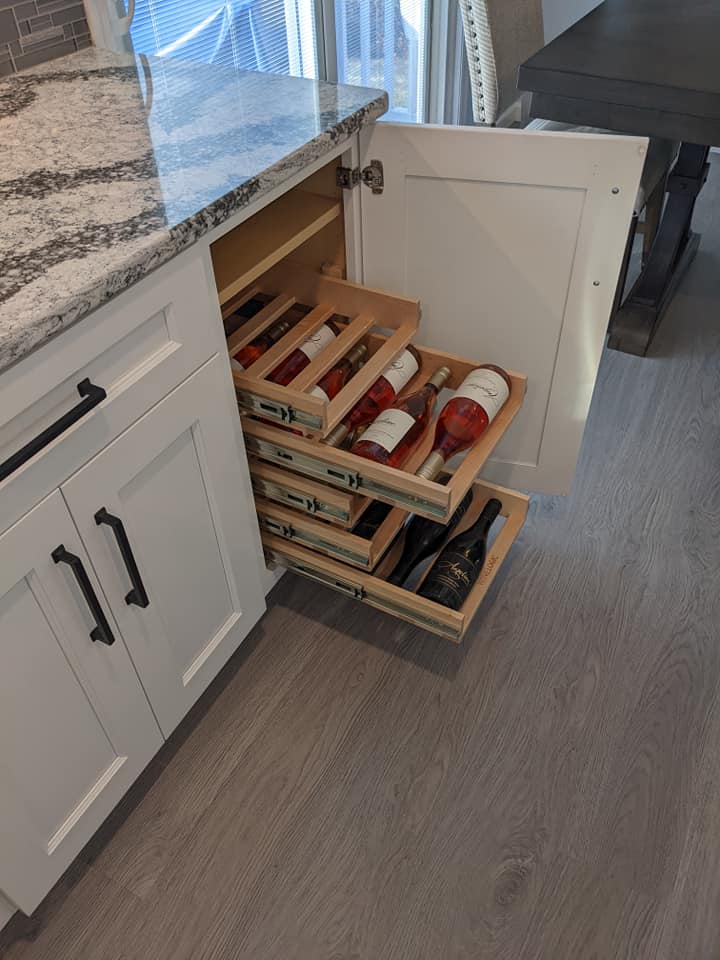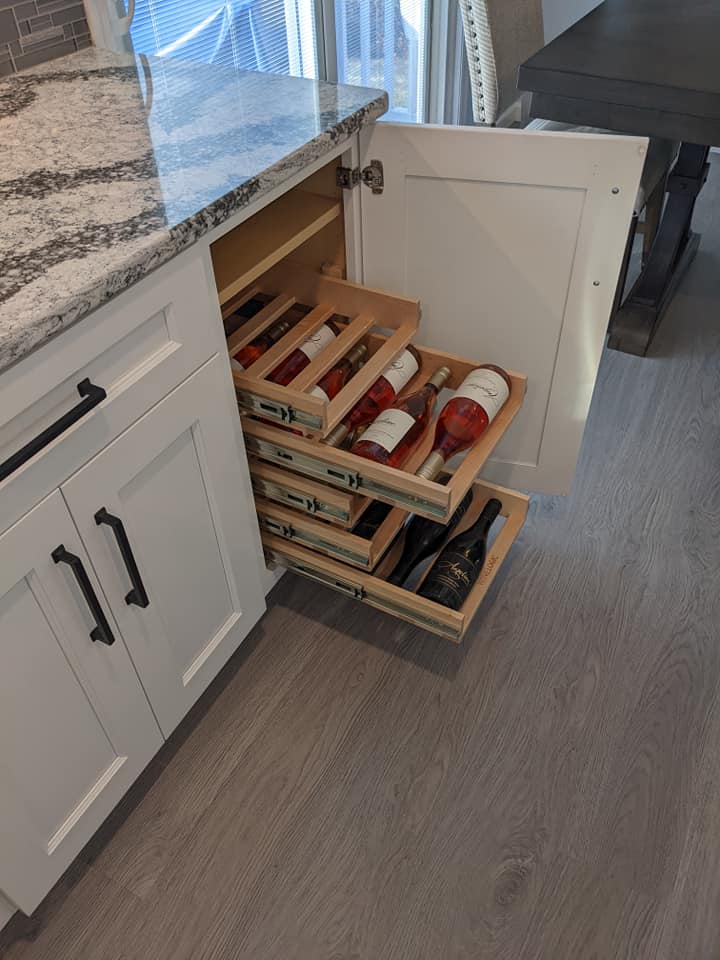 hhi-remodeled-kitchen-blue-and-wood-tones-other-side
hhi-remodeled-kitchen-blue-and-wood-tones
hhi-remodeled-kitchen-greyscale
hhi-remodeled-kitchen-wine-drawers
hhi-remodeled-kitchen-plants-and-cookies
hhi-remodeled-kitchen-new-stovetop
hhi-remodeled-kitchen-modern-black-white-brown
hhi-kitchen-tile-backsplash
hhi-replacememnt-windows-custom-new-kitchen
Kitchen Remodeling
---
Hails Home Improvements handles everything from light touch ups  to full kitchen renovations. Let us help you create your dream home this year!
We are a one-stop-shop, working on time, on budget, and with the highest quality craftsmanship. We offer free, in-home consultations to help design, create floor plans and help bring your ideas from concept to completion. We take care of everything, from the floors to the ceiling. Do you already have a designer you love, and just need the skilled labor to make the vision a reality? We would love to work with your designer to bring your kitchen remodeling dreams to reality.
Custom Cabinetry & Interior Design
Countertop Installation
Tile Backsplashes
Crown Molding
Sink & Faucet Installation
Appliance Installation
What is a realistic budget for a kitchen remodel?
Data from a Remodeling Magazine report puts a minor remodel in 2019 at about $22,500 and a major one around $66,200. But data from the National Kitchen and Bath Association shows remodels that involve a designer average from $48,000 to $90,000, depending on the kitchen's size.Nov 11, 2020.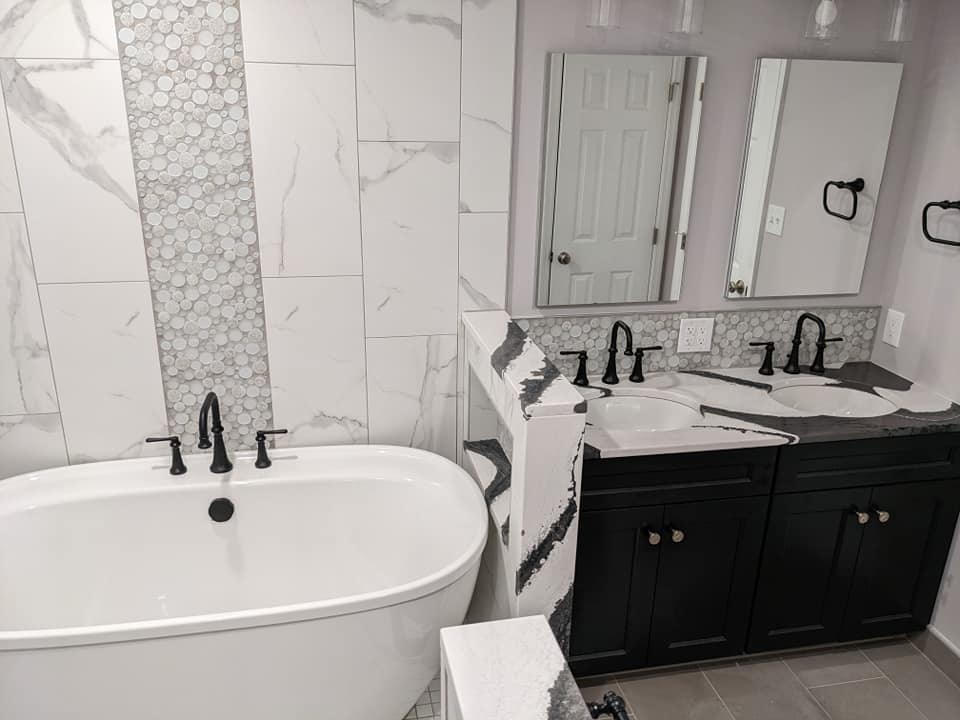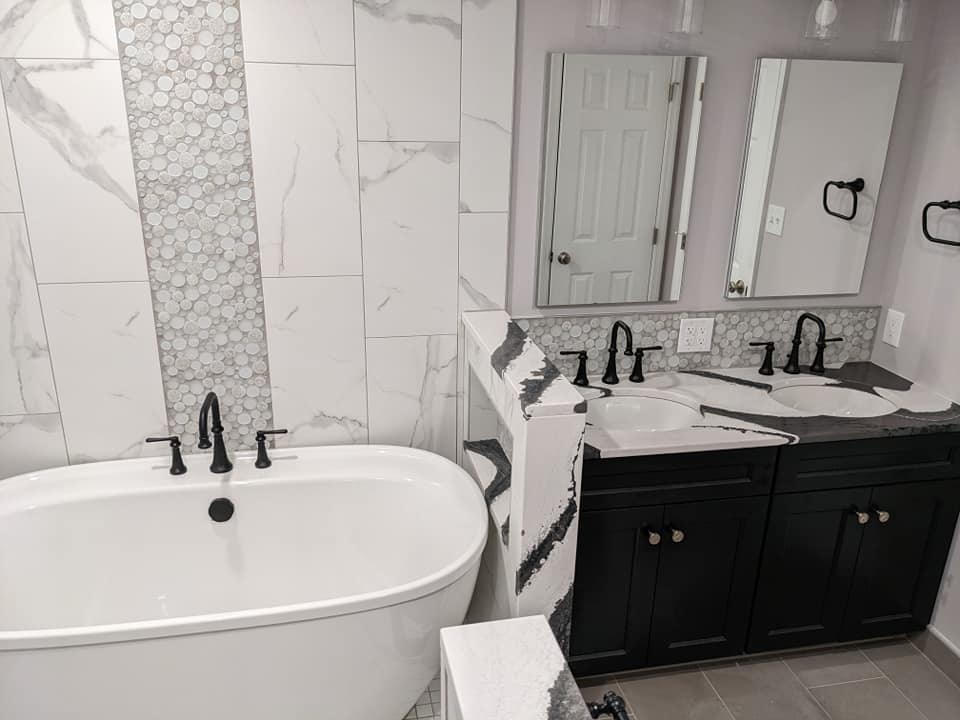 hhi-remodeled-bathroom-dual-vanities
hhi-remodeled-bathroom-300-year-old-witch-elm-bathroom-counter-sink
hhi-custom-bathroom-blackandwhite
Bathroom Remodeling
Hails Home Improvements handles everything from light touch ups to full bathroom renovations. Your bathroom has the potential to be a place that refreshes and relaxes you, not just be functional. Whether you're looking for a traditional bathroom or your own personal spa, our designers understand how to balance your aesthetic preferences and your lifestyle.
We offer complete remodeling solutions including plumbing, electrical, framing, trim carpentry, flooring, tiling, waterproofing and more. Our experience includes hundreds of successful bathroom renovations in the West Lawn PA and Berks County area. We expertly handle everything from luxury master suites to compact powder rooms. No matter what the project is, you'll enjoy our high-quality craftsmanship with attention to detail that will last you for years to come. We are your source for full-service bathroom remodeling in West Lawn PA!
Do you have a preferred designer already lined up? We can work with them to help you create the bathroom of your dreams.
Is your home historic or you're trying to restore the splendor of an older home? Hails Home Improvements has experience with these types of home and would love to work with you on your next project.
Tub to Shower Conversions
Basement Bathroom Additions
Master Bathroom Suites
Traditional Guest Bathrooms
Contemporary and Modern Bathrooms
Custom Walk-in Showers
Frameless Glass Enclosures
Compact Bathrooms with Innovative Storage
Luxurious Bathrooms with Integrated
Spa Features
Call today for a free estimate at (610) 823-9791.
New Floors for Any Room
Trust HHI with your next flooring project. We are experienced installers and work with everything from hardwoods to vinyl.
Tile Tile & More Tile
– walk in showers – porcelain and natural stone
– heated floors
– grout repair and re-colorization
Finished basement in house
House interior. Basement room with TV
Finished Basements
Your basement is an entire part of your house that most people end up turning into simple storage. Why not turn it into a daily usable part of your home? HHI will help you with framing your basement, drywalling, adding bathrooms, basement kitchenettes additions, and can turn it into a full suit for guests or relatives!
Interior & Exterior Painting
More info coming soon...
Replacement & Door Repair
- replace your hollow doors with something more durable and beautiful
General Repairs
More info coming soon...
Drywall Repair
More info coming soon...
Electrical
More info coming soon...
Plumbing
More info coming soon...