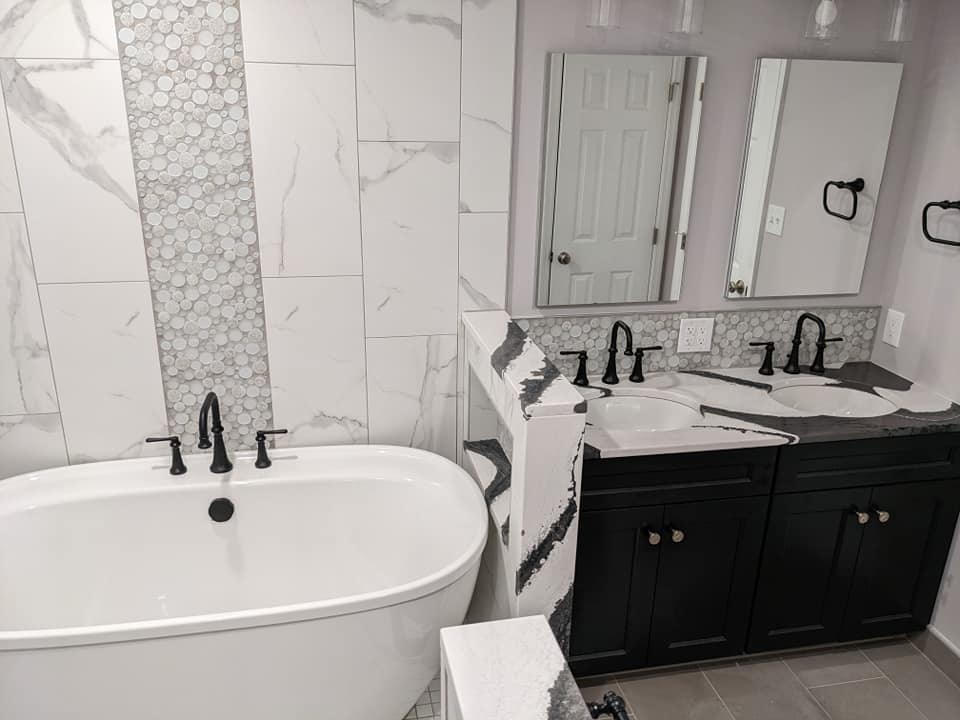 Why choose Hails Home Improvements?
• You know the price before we start
• We do it right the first time
• Clean & professional
• Scheduled appointment times
• Workmanship Guaranteed
• Designer friendly
• We know how to work on historic & older homes
We specialize in all phases of Residential Remodeling and Renovation. From Kitchens and Bathrooms, to Basements and General Repair, Renovation and Maintenance improvements, we are committed to offering you excellence and guarantee our work. We can offer you top quality, no hassles and peace of mind!
We give your home the love it deserves
Our Professional and Courteous team can provide solutions for all of your home improvement needs, including:
"Sending our thanks to Josh w/Hails Home Improvements (HHI) for the awesome remodels of our upstairs bathrooms! We're loving the radiant heated tile floor and perfectly crafted luxurious finishes! Well worth the (Covid-delayed) wait!"
★ ★ ★ ★ ★
— Scott Hertzog
"Josh Hails (Hails Home Improvements) remodeled our master bath and is tops in our opinion! He and his employee Nick were both very nice and did beautiful work. Josh is very concerned with details being perfect. He gave us his opinion on a number of things which we valued. He always told us what time they would arrive so we never had to wonder when they were arriving and leaving and Josh always told us where they were on the project. When we had to interrupt the project to quarantine, he was back as soon as we told him we were available. He let us know it was fine to text or call him directly and the times we did that, he answered quickly. He even blew off our sidewalk when he left! Our experience with him was so good that we'll definitely call him for any other jobs. He's an amazing craftsman!"
★ ★ ★ ★ ★
— Gale Terek
"Thank you to Eric Schultz and Josh Hails of Hails Home Improvements (HHI) for being our guest speakers at our Real Estate Investors Meetup! We had a great turn out and learned a lot from them! They are so knowledgeable and passionate about what they do!"
★ ★ ★ ★ ★
— Empire Home Center